News
Follow us on LinkedIn to stay up to date with news, articles, updates and more!
Blygold introduces PoluAl WB:
The first waterbased coating in the world that meets our Global Quality Standard!

Since we were founded in 1976 we have been market leader in the corrosion protection of HVAC/R equipment. Our innovative and creative way of working has led to the development of unique and sustainable products with highest quality available in our industry. And now we have another pioneering development: Blygold PoluAl WB: The first waterbasedHVAC/R coating in the world that meets our Global Quality Standard!
PoluAl WB is a water based product with corrosion inhibiting ingredients and a high content of aluminium pigmentation for diffusion control and heat conductivity. It's high corrosion and UV resistant and  improved wetting on hydrophobic surfaces makes the product very surface tolerant (compared to other water-based coatings). As with all of our products it is developed for its purpose, to protect HVAC/R heat exchangers against corrosion without effecting its efficiency. Blygold PoluAl WB is available through our global network of trained and certified Blygold applicators, who can offer you local service in more than 65 countries worldwide!
For more info check www.blygoldwaterbased.com, 

OTHER NEWS
PoluAl WB: water-based corrosion protection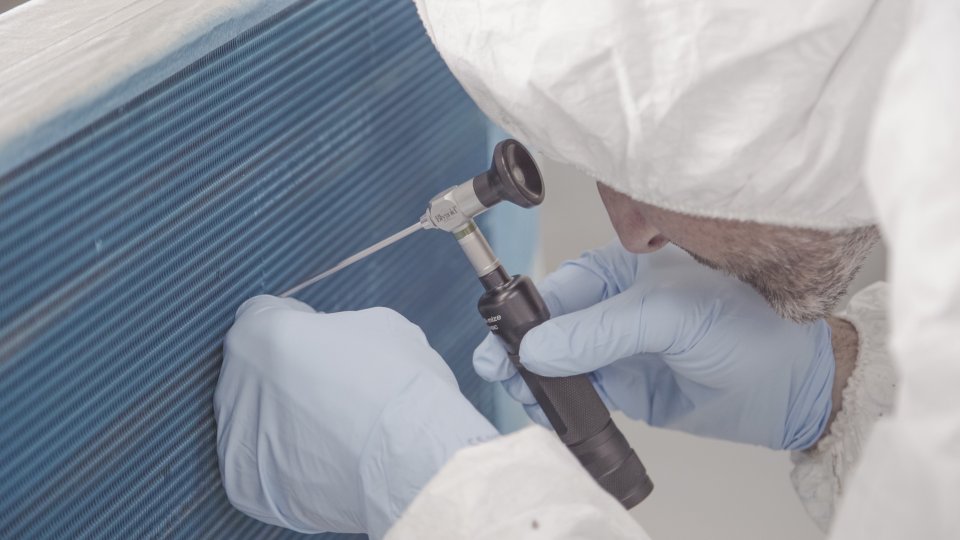 Blygold PoluAl WB is a water-based product with corrosion inhibiting ingredients and a high content of aluminium pigmentation for heat conductivity. It is highly corrosion and UV resistant and the improved wetting on hydrophobic surfaces makes the product very surface tolerant (compared to other water-based coatings). As with all of our products, it is developed for its purpose: to protect HVAC/R heat exchangers against ... read more
Blygold International Partnermeeting - Milan 2019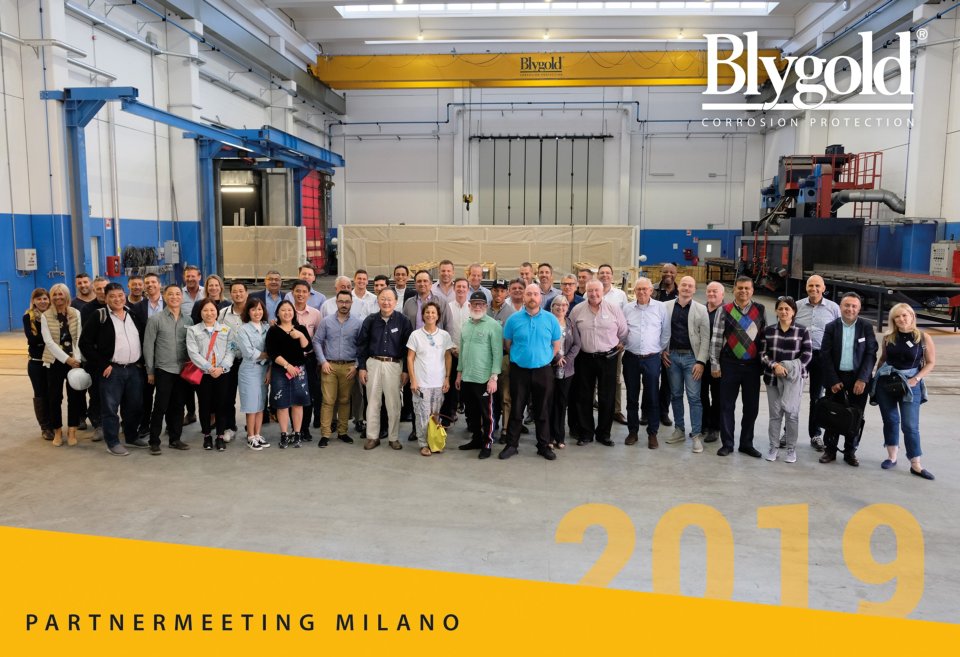 Last week Blygold partners from all over the world joined the Blygold International Partnermeeting in Milan. During this 2 day event we presented and discussed items like product updates, market development and our future strategies and objectives. Besides this, we had time to visit the Blygold Italia Factory just outside Milan.
Team Blygold Foundation runs 10 miles for charity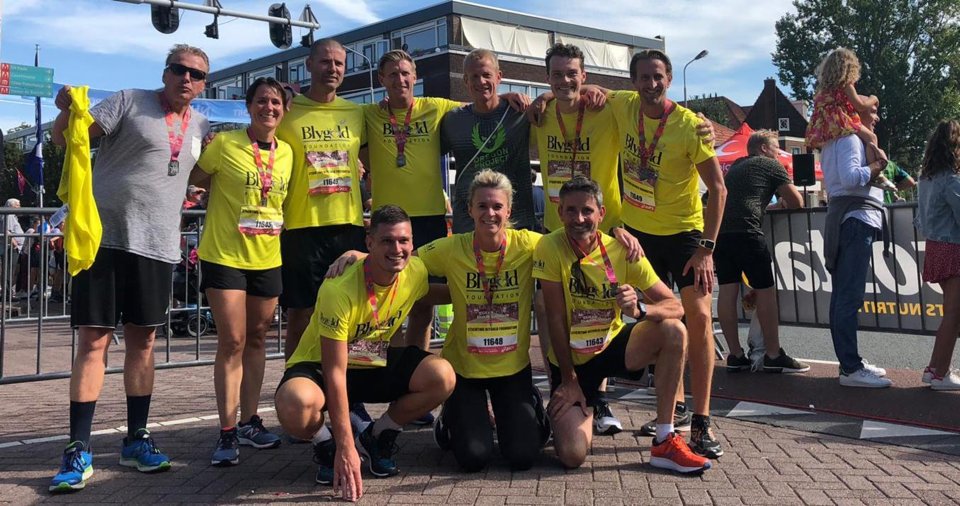 Despite the harsh conditions, the complete Blygold Team finished the Damloop within the time limit! By running this 10 mile (16 km) route, the team raised donations from family, friends and colleagues. The total amount of these donation will be donated to Hospice Kromme Rijnstreek in Houten (NL).
The Blygold foundation is a 100% initiated by all Blygold companies around the world. Found out more about the foundation here 
Case Study: British Airways i360 Tower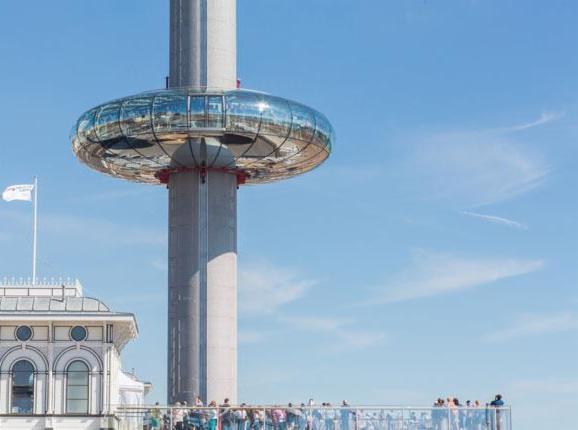 "…to avoid corrosion from the salt-laden sea air, the units' heat exchangers have been treated with Blygold resistant coatings. This specialist factory-applied treatment – which Daikin UK recommends for systems installed anywhere within five miles of the coast and any other particularly corrosive environments – significantly extends the life expectancy of heat exchangers ... read more
Retraining for the Blygold Korea team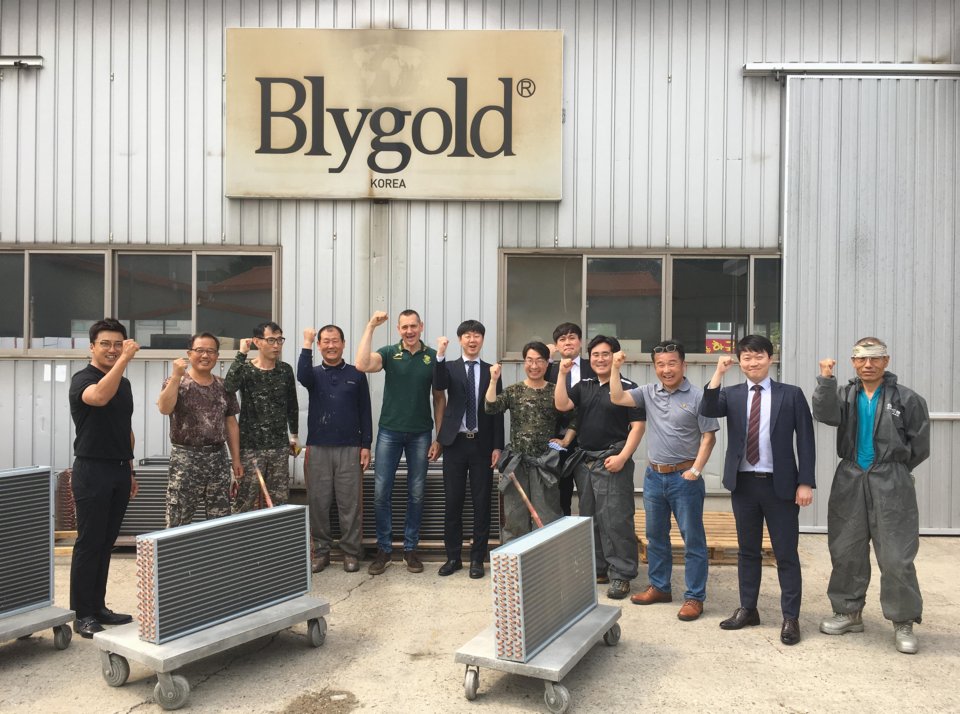 Blygold Korea has a well-trained and dedicated crew. Every Blygold Korea employee has spent at least 6 months in the workshop and spray booth to learn about the operational part of the business first, before they get to do any other Blygold related activity such as sales. Blygold Korea' CEO Charlie Chang strongly believes that the time spent in the workshop helps the team members ... read more
Opening soon: Blygold Indonesia!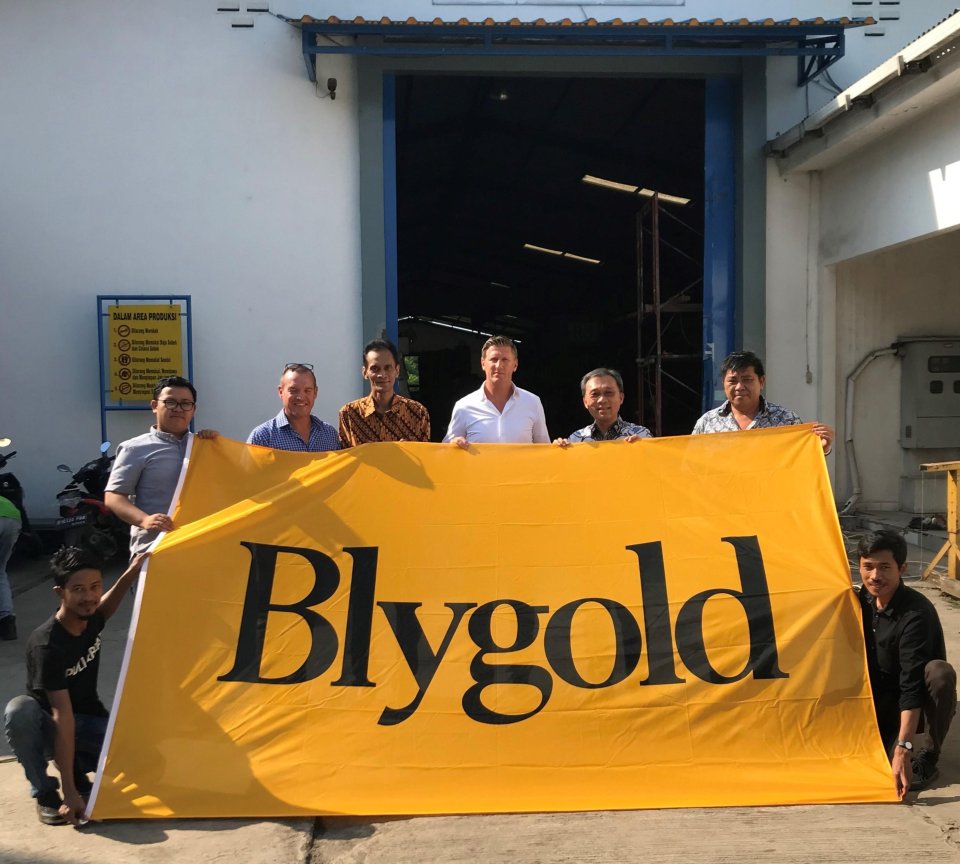 The final preparations are now taking place to have the Blygold Jakarta workshop fully operational within a few weeks. Follow our website and social channels to stay up to date about the latest news and developments.
You can even find Blygold on the roof of Africa!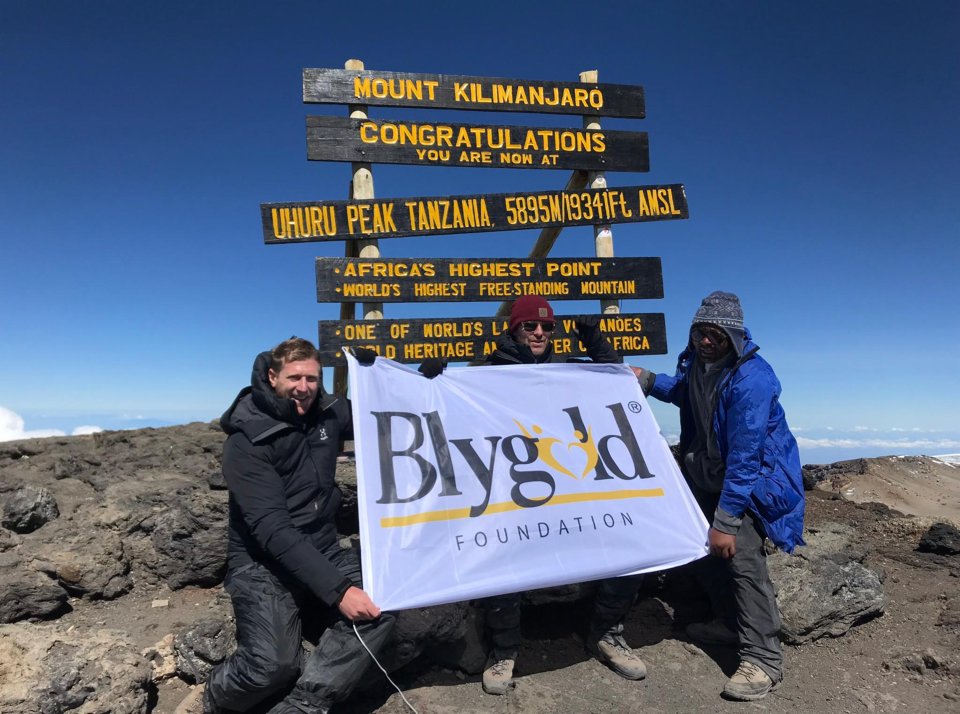 Last Februari our CEO and Goodwill Ambassador for the Blygold Foundation, Maarten van der Meer, climbed to the summit of mt. Kilimanjaro in Tanzania, Africa.
A 7 day climb up to Uhuru peak at an altitude of 5.895m / 19.341ft to create awareness for the Blygold Foundation. This 100% charity is an initiative of all Blygold companies around the world to support local charities on a global scale. More info on the foundation can be found at www.blygoldfoundation.com
New, fully branded cars and vans for Blygold Netherlands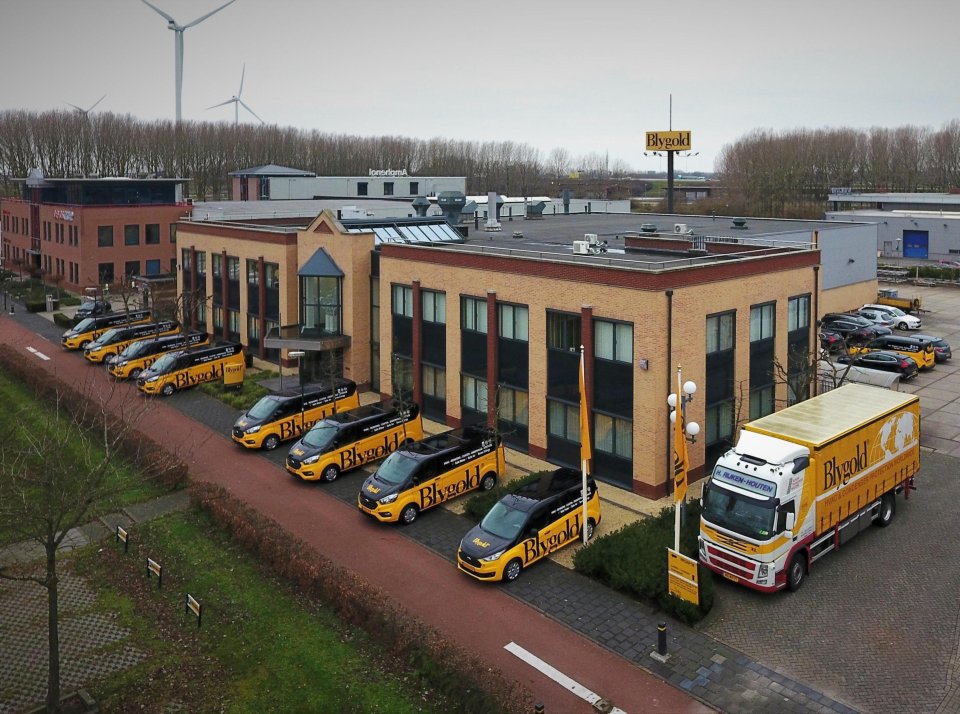 Last week 8 new vans were delivered to Blygold Netherlands. Fully branded in the Blygold colors and equipped with all necessary tools and equipment to offer our specialized Blygold services on site throughout the Netherlands!
Blygold Netherlands offers a wide range of maintenance, refurbishment and upgrading services for all types of HVAC/R equipment. More info and contact details of Blygold Netherlands or one of the many Blygold partners around the world  can be found on www.blygold.com/nl
20 years aniversary for Blygold America!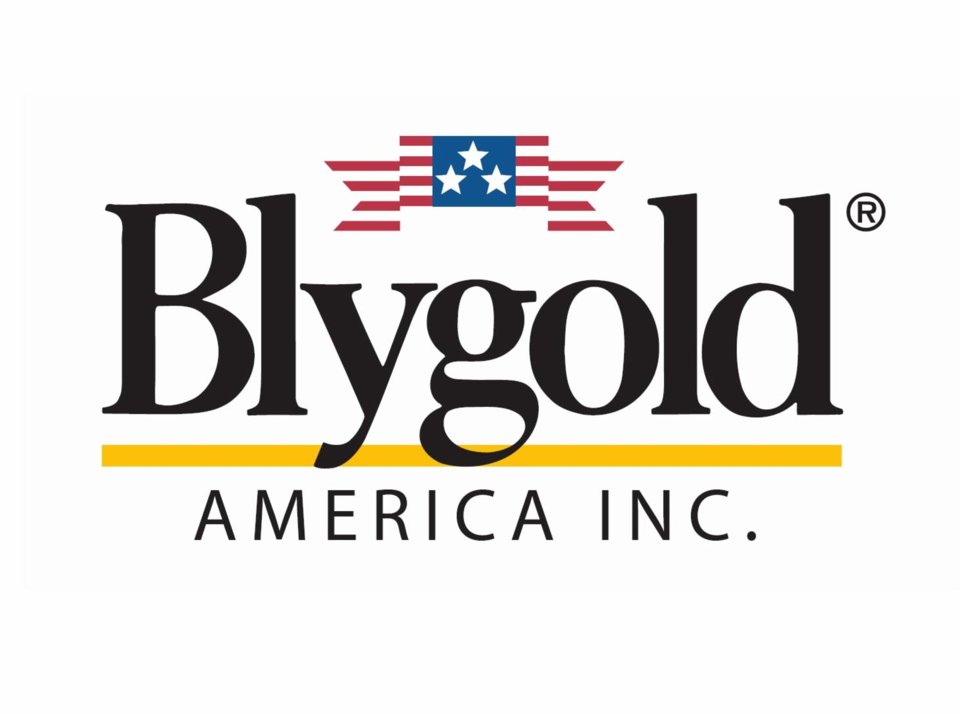 This year we are celebrating it's exactly 20 years since opening the first Blygold office in the USA. In September 1999 we welcomed our first partner in the USA which was Blygold Georgia, followed by Blygold Hawaii in 2000, Blygold Texas in 2001, Blygold New York in 2002, and Blygold California in 2003. In 2005 Blygold America decided to move its operation to Florida. It's at this time that we set up Blygold Florida and continued to develop the Blygold America activities from there. Today, in 2019 we have Blygold partners all over the USA as well as ....  Read More
Blygold PoluAl XT passes extreme fire & smoke tests for Railway applications!
Blygold PoluAl XT is a protective coating for air-cooled heat exchangers. In the transport sector it is used to protect radiators on truck and construction equipment, but also more and more heat exchangers used on trains are being treated.
For applications of the product in railway vehicles extreme safety rules apply. Especially for underground carriages with sleeper cars all used materials must comply to strict fire and smoke regulations. To make sure Blygold coatings can also be safely used for such....
From now on Blygold ships all its PoluAl Carbon neutral!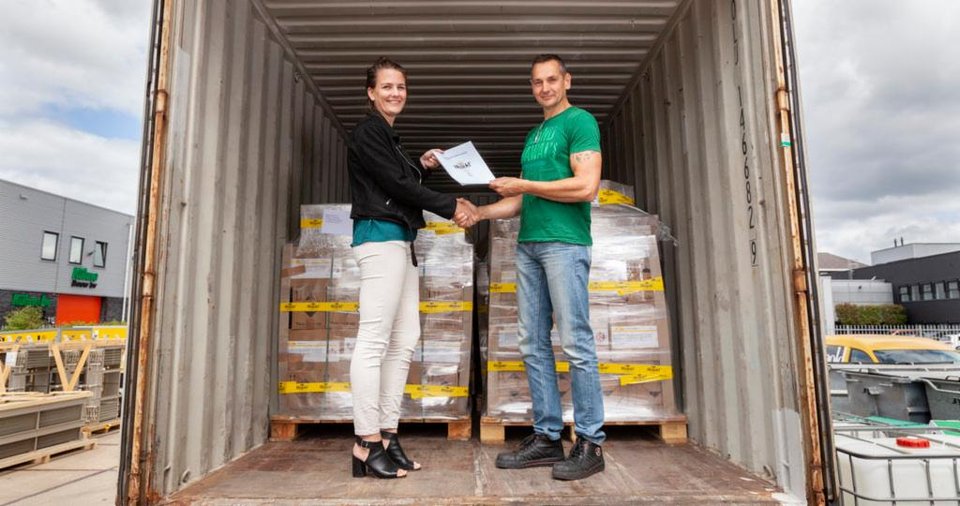 Blygold offers sustainable solutions to organizations that realize lifetime extension and energy saving of their HVAC equipment. But our sustainable mind-set of doesn't only focus on the end result of the products and services we provide.
We focus on every step of every process in our business, to see how we can optimize this in the most sustainable way: from the production and the application of our products, until the maintenance, refurbishment and even replacement of the HVAC equipment we protect.

The role Heat Exchangers play in the cooling of Data Centres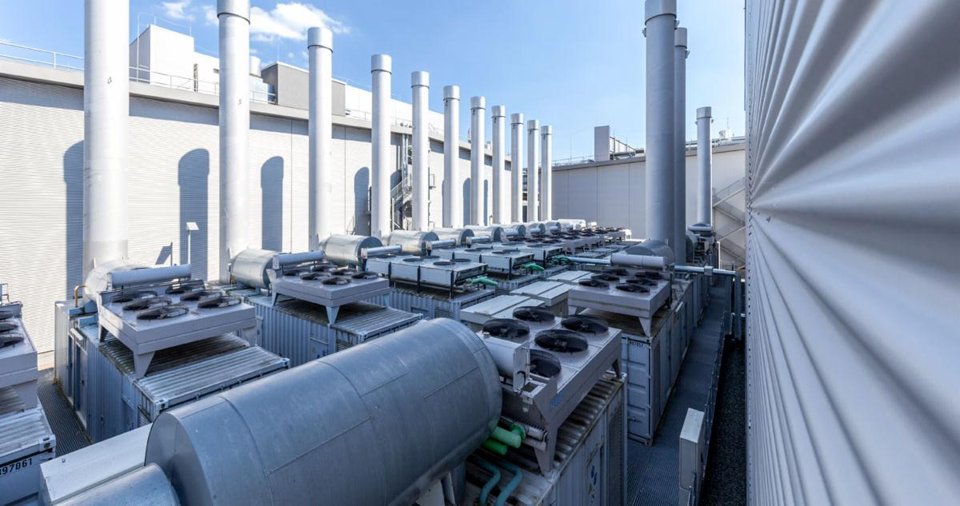 For several years there is an increasing interest in the energy consumption of  data centres. The increasing power hungry servers produce more heat. More powerful and advanced cooling technology is required to remove the heat and allow the servers to operate at optimal conditions.
Next to  the direct power consumption of the servers the indirect power consumption of the cooling installation plays a key role in energy efficient data centres. This has initiated research and the market introduction of new technologies ...
Blygold Turkey open for Business!


Luftsis AŞ. Hollanda menşeili BlyGold International ile Türkiye Master-Franchisor anlaşması imzaladı ve Blygold Turkey oluşturuldu.
Luft markası kurulduğu 2017 yılından beri 25 bin metrekare kapalı alan olmak üzere toplam 50 bin metrekare alana sahip Bandırma fabrikası ile konfor ve hijyen modüler klima santralları, kompakt klima santralları, endüstriyel boyahane klima santralleri, ekzost fanları, ısı geri kazanım cihazları, mutfak ekolojik üniteleri, fan coiller, jet fanları-tünel fanları, ısıtıcı apareyler, havuz nem alma cihazları, endüstriyel kondensing ünitelerin üretim faaliyetine yüksek teknoloji ve tecrübe ile devam ediyor.   
A good product is just half the job!


The application is just as important! Because of the specific geometry of heat exchangers, the quality of the application process is just as important as the applied product. Blygold has developed specific application protocols for heat exchangers of all different dimensions, geometries and materials.
To ensure our products are applied according to these protocols, Blygold works with trained and certified applicators only. Our global network of qualified Blygold applicators can offer local support in over 60 countries around the world.
Blygold is first choiche since 1976


Blygold coatings provide a remarkable long lasting and resilient corrosion protection for RTPF (Round Tube Plate Fin) heat exchangers. They finely seal off the heat exchanger from the environment, without affecting heat transfer and pressure drop. The system can efficiently be applied in the factory as well as on-site.
Our specialized elite products and unique application procedures, make Blygold the best choice to prevent air conditioning failure and unnecessary energy consumption due to corrosion.  This is why Blygold is first choiche for HVAC/R condenser coil protection since 1976.
A coating is as good as its application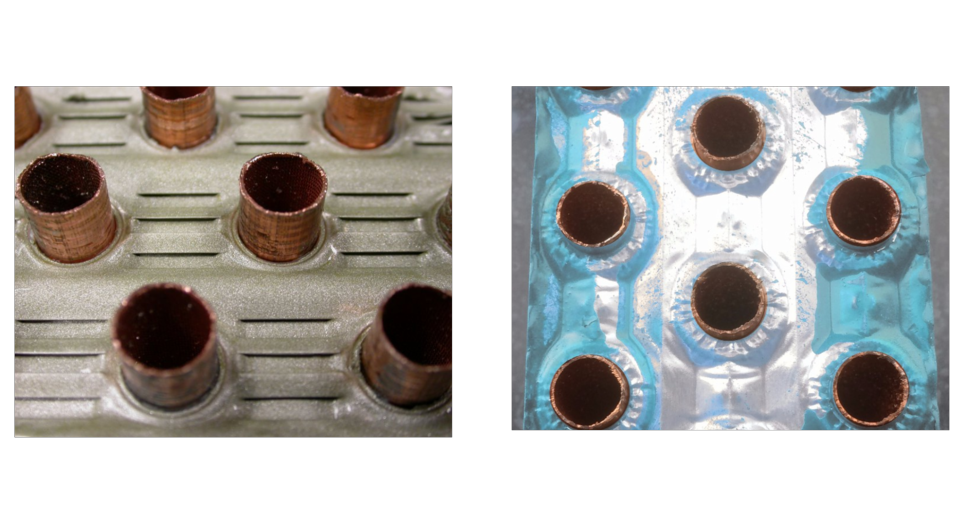 There seems to be more and more acceptance that heat exchangers of air-conditioning installations need corrosion protection. This increasing market awareness has resulted in more corrosion protective measures being specified.  Unfortunately these specifications often focus mainly on paint properties as presented by coating companies. It is clear that  protective properties are a result of a good coating in combination with a good application.
Simply spraying a "great" coating on a coil does not result in real corrosion protection. Specialists are required!
Blygold South Africa Rebranded!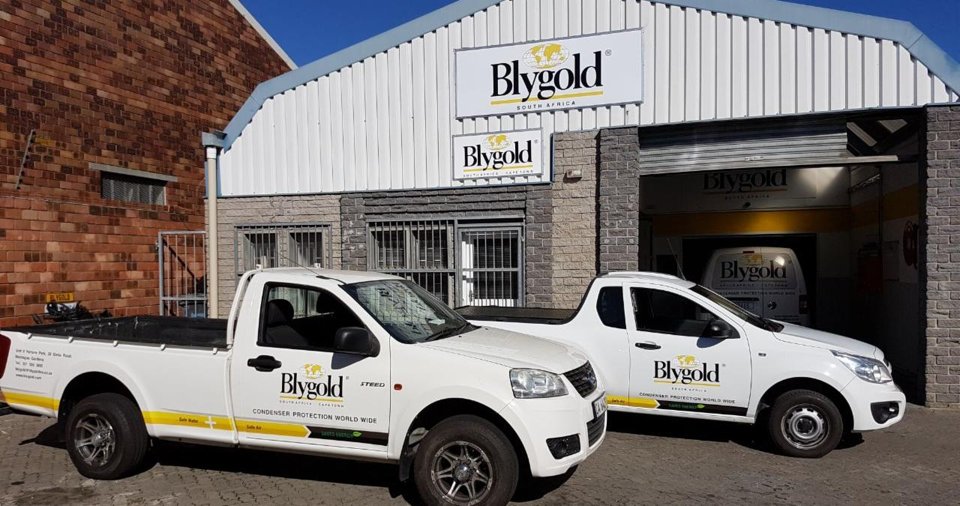 Blygold South Africa has relocated its Head Quarters for South Africa and Namibia from Port Elisabeth to their new premises in Cape Town.  Proudly joining Blygold South Africa in their new premises is Blygold Cape Town, who's main focus will be to service the Western Cape with Blygold's anti corrosion services.
Another branche office is located in Port Elisabeth in the Eastern Cape region and it's one of Blygold South Africas objectives to further expand the Blygold network in South Africa with partners in other regions of the country.
Blygold SA is excited with this move and is confident it will further expand of the Blygold network in Southern Africa in the coming years!
Blygold UK joins Data Center Alliance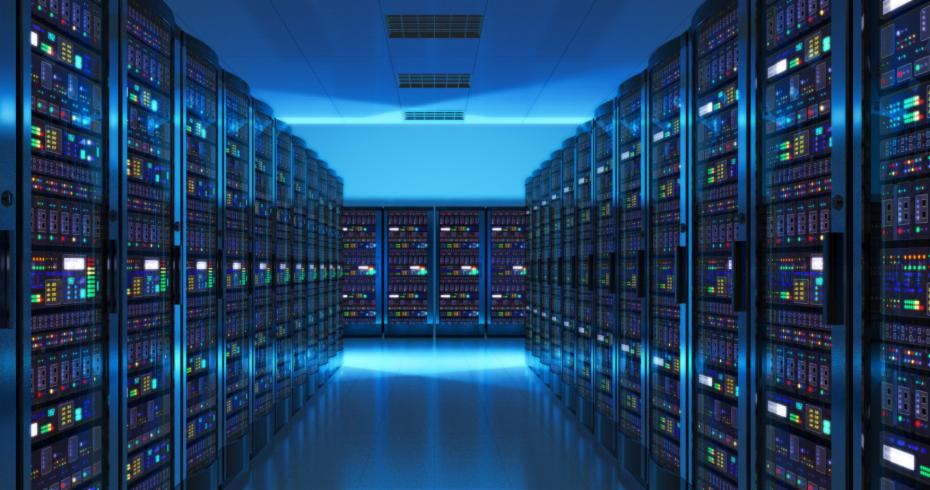 Blygold UK will now work togheter with the Data Centre Aliance (DCA) to educate, build trust and promote the HVAC industry's innovations, methodologies and best practices to respective customers.
As an International Trade Association, the DCA is committed to playing its part in improving the health and sustainability of the datacenter sector and Blygold is keen to actively support the organisation in its excellent work.
Blygold looks forward to working with the DCA in the years ahead. Read more about the services Blygold offers to data centres all over the world here 
Blygold Oceania ARBS 2018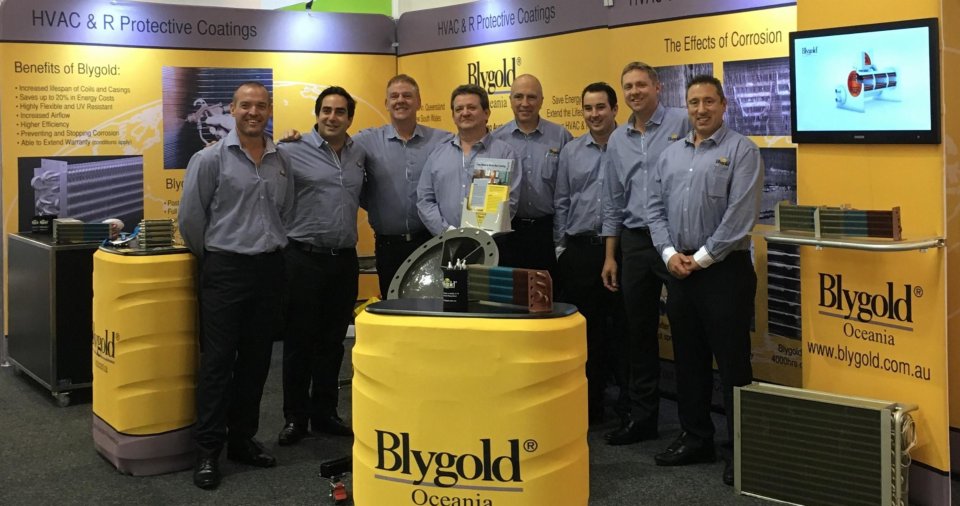 01-05-2018; Don't miss Blygold Oceania exhibiting at ARBS, Australia's largest air conditioning, refrigeration and building services trade exhibition. You can find them 8 - 10 May at the Sydney exhibition centre, booth Booth 3132/3141
Use PoluAl for coating of spiral tubes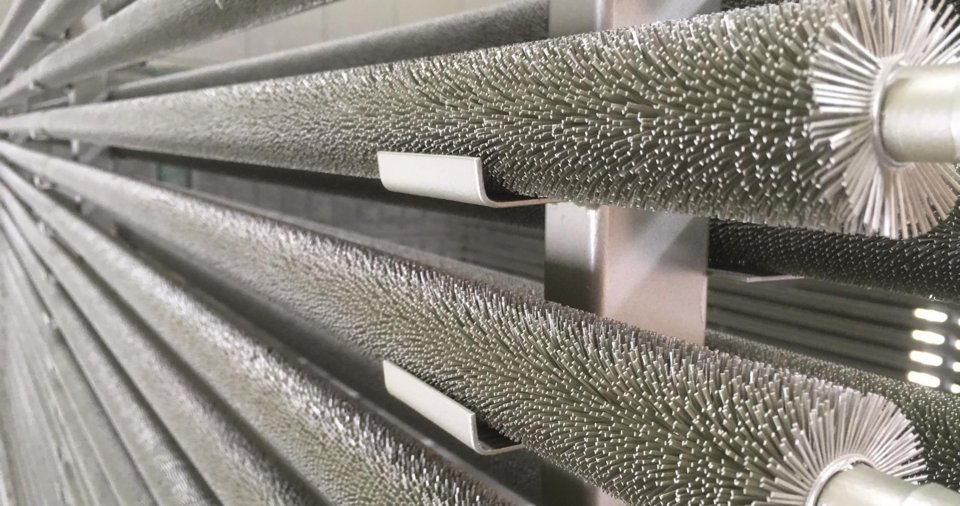 The highly flexible properties of Blygold PoluAl make it possible to bend these spiral tubes, even after the coating is applied. Blygold offers the best corrosion protection and flexibility: both in the application as in the products itselve. Read the Leaflet
Blygold Oceania Total Facilities 2018


18-05-2018; Visit Blygold in Melbourne at the Total Facilities Expo in the Melbourne Convention & Exhibition Centre.
Why cleaning your coils is so important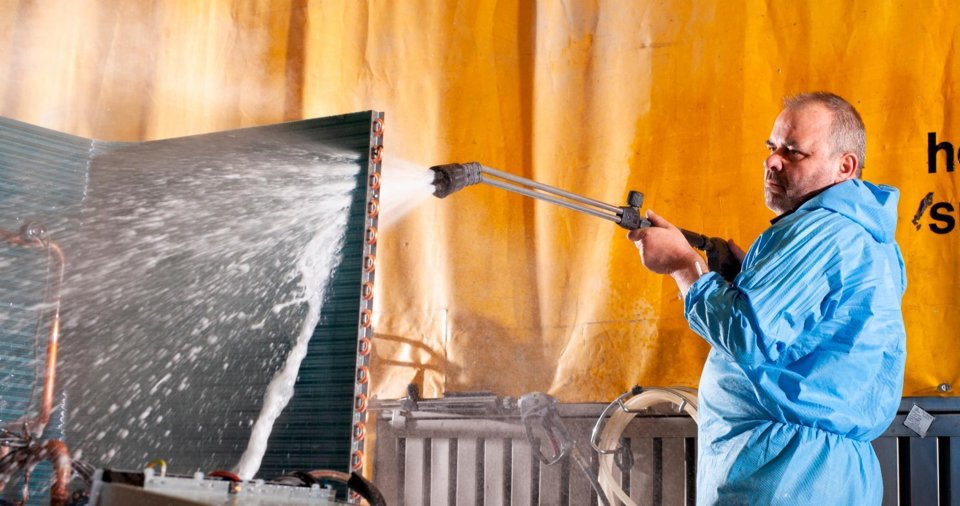 Heat exchangers are crucial elements for high efficiency HVAC installations. Their role in the refrigerating cycle is to transfer heat from one media to another. Any pollution or corrosion will interfere with this process and can cause cooling capacity to lower by 15% while the energy consumption may go up by even 20%. The air that is forced through heat exchangers will contain all kinds of pollution in various concentrations. Especially outside condenser coils are exposed to the pollution of the local environment...
PoluAl XT-MB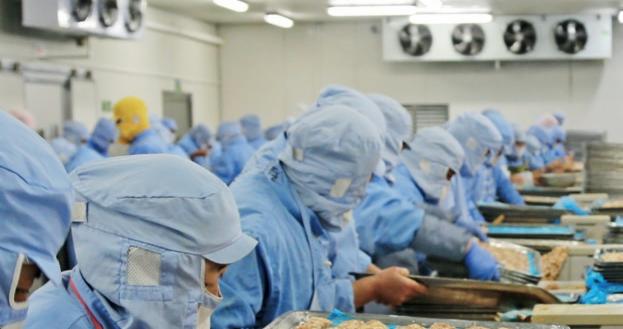 Blygold PoluAl XT-MB is a corrosion resistant coating that is developed for heat exchanger surfaces in hygienically sensitive environments. PoluAl XT- MB will improve the quality of the cooled air, prevent bad odors and reduce the adhesion of pollution. - Prevents high energy bills  - Prevents downtime and early replacement  - Prevents unhygienic problems at cooling equipment - Prevents corrosion  - Micro organism resistant  - Prevents bad odours Blygold PoluAl XT-MB can be applied by your local Blygold applicator. For more info check the leaflet
The Blygold Foundation!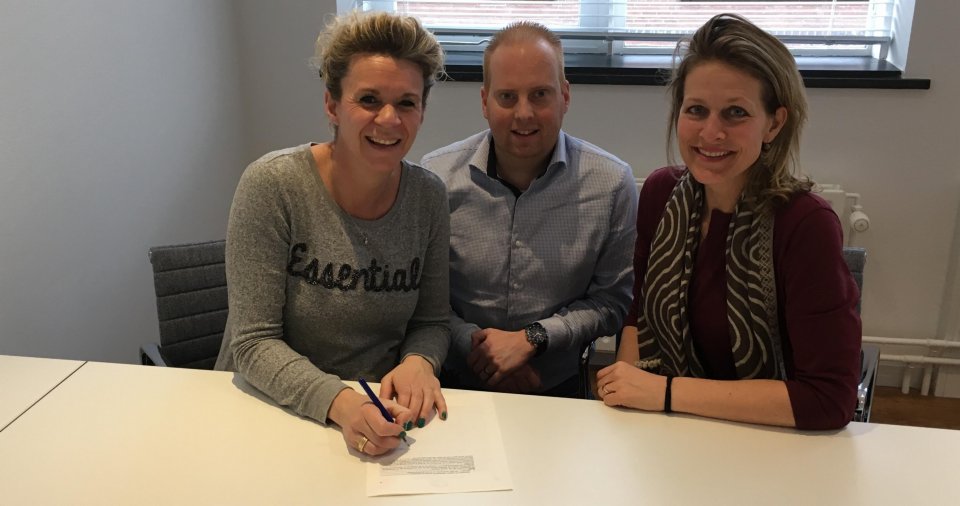 As a family business, Blygold understands the importance of corporate businesses contributing to the communities they are operating in, and that they support local initiatives to create a happy, healthy and sustainable future for everyone in these communities. It has therefore always been part of Blygold International's Corporate Social Responsibility to offer help and support in the same way our company is organized: to offer local support, on a global scale. In 2018 Blygold will take this to the next level by starting....
prevent breakdown, high energy bills and early replacement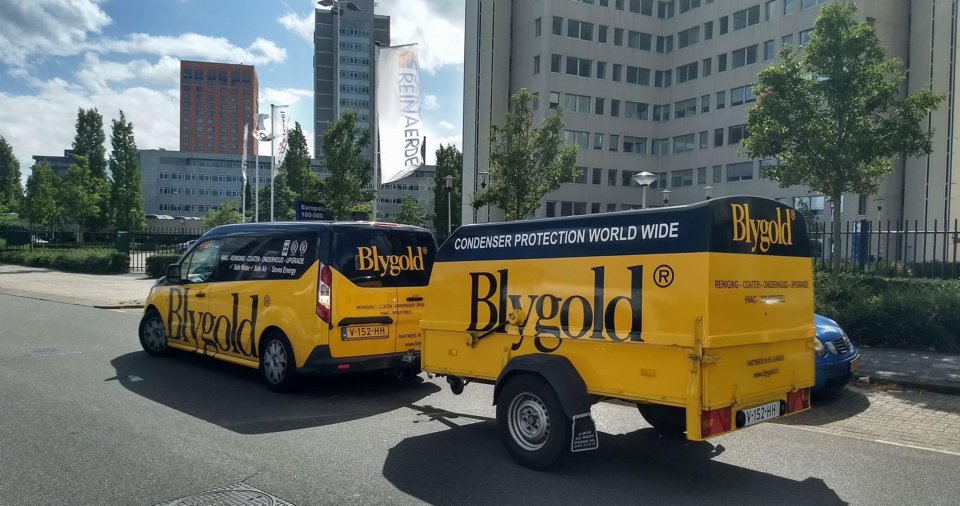 Blygold condenser cleaning and coating services prevent breakdown, high energy bills and early replacement of your HVAC equipment!
Heat exchangers are crucial elements for high efficiency HVAC installations. Their role in the refrigerating cycle is to transfer heat from.... 
Blygold España, su aliado contra la corrosión!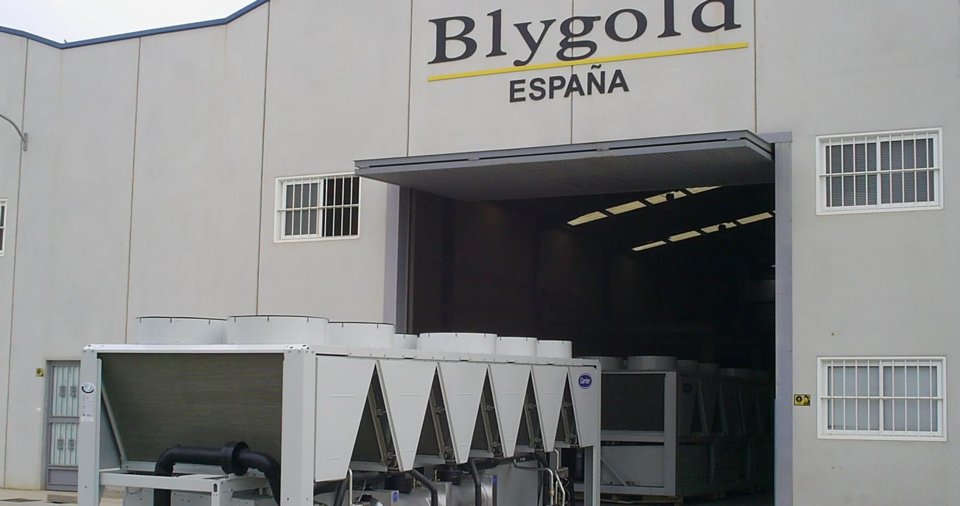 Desde nuestra creación en 2004, Blygold España le ofrecerá, en el territorio nacional, los servicios y conocimientos de Blygold International BV, una empresa líder del mercado con presencia en 58 países, especializada en el terreno de la Calidad del Aire Interior y la Protección Contra la Corrosión de los Intercambiadores de Calor.
Blygold Adelaide ramps up its Water Cooled protection!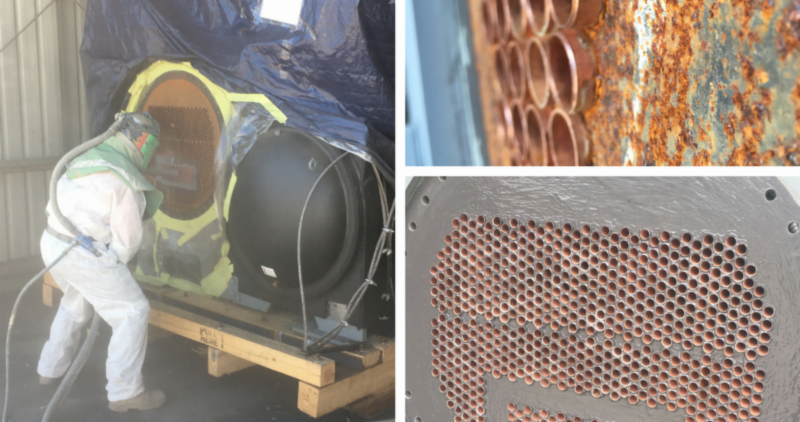 The new Calvary hospital in Adelaide, Australia, will be the coolest hospital around with no worries about Corrosion and Erosion. An 8 person team from Blygold Adelaide has completed the project inclusive of sandblasting, the placing of over 4000 corks, and two treatments to the three large chillers.
Blygold and Heinen Hopman protect the Bob Barker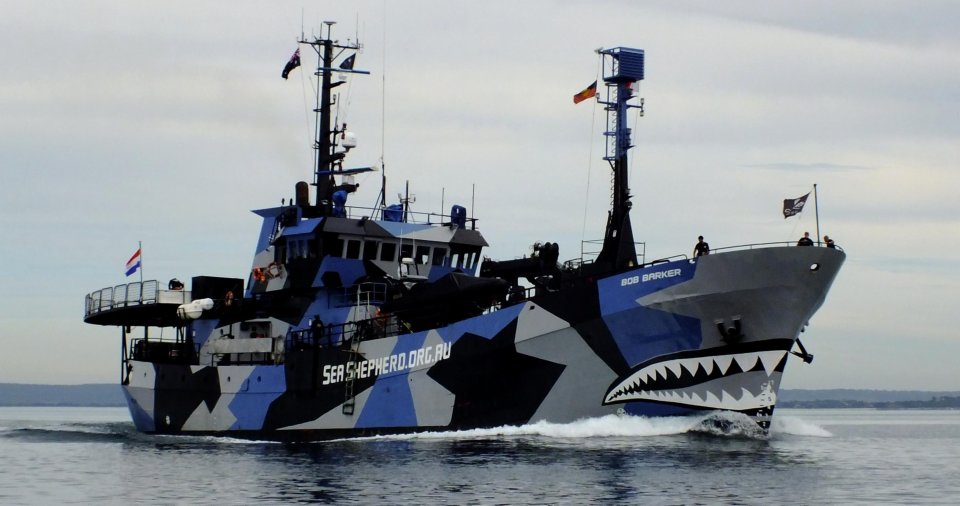 The Bob Barker is a ship of the Sea Shepherd Conservation Society, an international non-profit organization with the objective of protecting marine life all around the world. The ship is used for the battle against Japanese whalers and during these intense missions the crew must keep their heads cool. To secure this, an optimal climate on....
Meet the Blygold Florida Team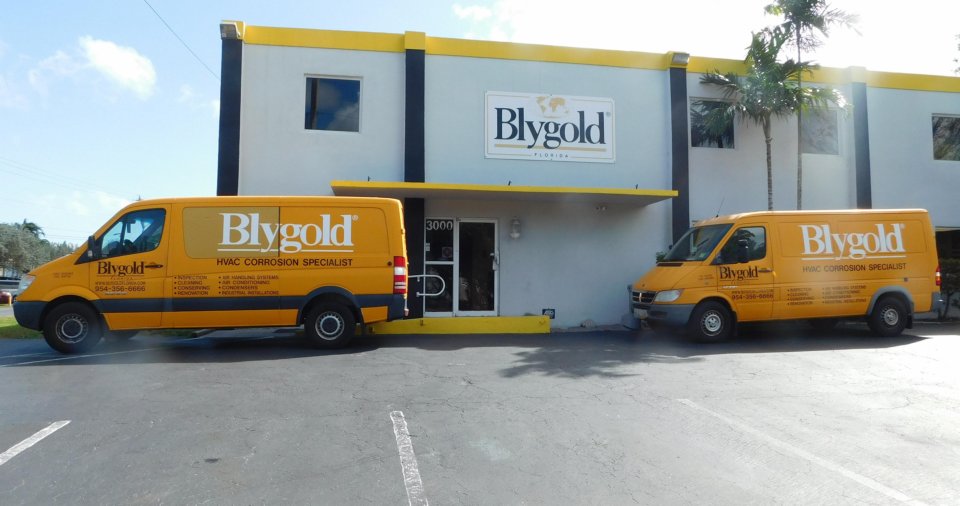 Blygold Florida is headquartered in Pompano Beach on the beautiful east coast of the Florida Peninsula. Besides being the exclusive Blygold partner for the Florida territory, their facility is also home to Blygold America. From here they service all Blygold companies in North and South America.


Blygold Hawaii has been awarded a big project of the State of Hawaii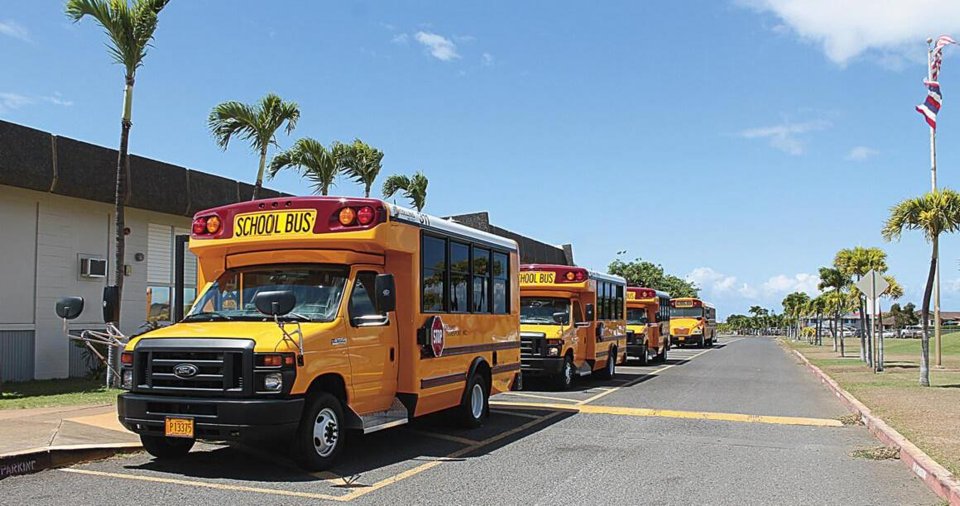 Money has been allocated to have Air Conditioning equipment put in all the schools through out the state of Hawaii. This means every school on all the islands. The specs coming from the state recommended Blygold Polual XT as the preferred protective coating for all A/C equipment. For the past 6 months Blygold Hawaii has been applying Blygold to all brands of units for the schools. This project started in 2017 and will be finished in 2018
Blygold Oceania Meeting 2017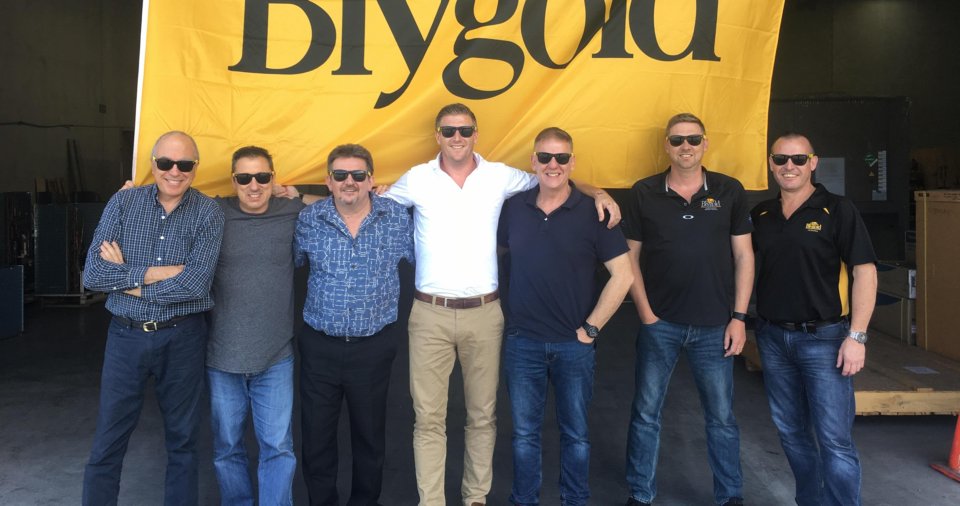 Last weekend Blygold representatives from all over Australia and New Zealand came together in Queensland to discuss their strategy and objectives for 2018. Blygold offers local service and support in every state of Australia and New Zealand and is the go to HVAC & R corrosion prevention company within the Oceania Region. Special thanks to Mark Weir and his team for organizing this meeting.
Blygold Radiator Protection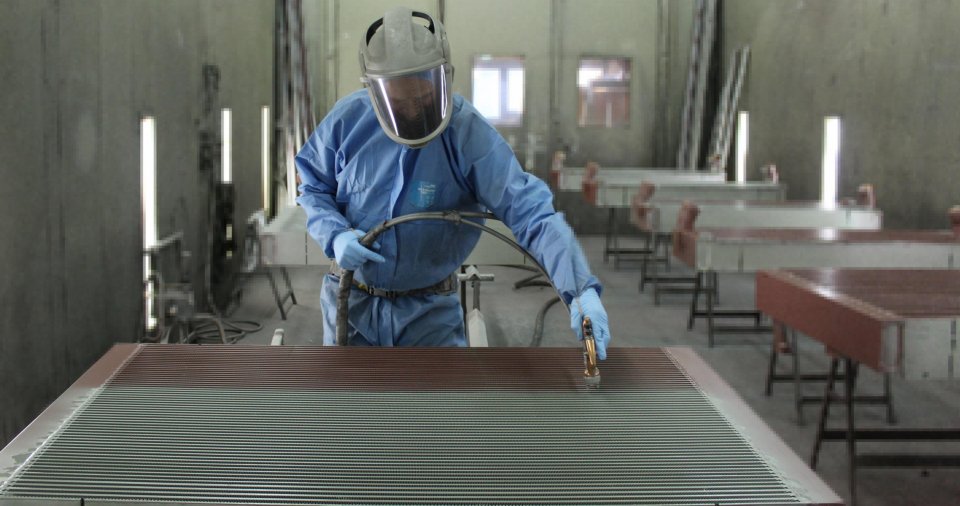 Trains, planes, loaders and excavators have to work to a tight schedule for long periods of time without stopping for service or maintenance. This usage and highly corrosive environment the equipment is subject to, demands a lot of the machines and their installations. Top materials are essential and good maintenance is an absolute must. It is for these reasons that heavy equipment manufacturers...
Blygold Ceratec Tube Sheet Coating


Blygold is first choice in corrosion protection on hvac equipment. Besides the well known solutions for air cooled heat exchangers like RTPF and MCHE, Blygold has also developed products and services to protect the most vulnerable parts of water cooled chillers. An 8 step coating program protects tube sheets and water boxes from leakages and prevents early replacements...